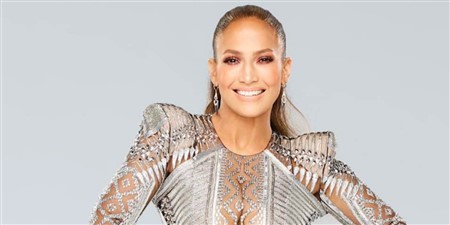 At 49, Jennifer Lopez is living her best life all around — and has never looked better. In fact, she and her boyfriend Alex Rodriguez are pretty much the reigning king and queen of the wellness world, using their celebrity platform to keep us inspired as well as motivated with all their diet and fitness tips and tricks.
Last week the superstar, along with the former New York Yankee pitcher, presented fans with a super intense health challenge: no carbs, no sugar for 10 days. No, we aren't talking about eliminating processed carbohydrates or refined sugars, but J.Lo and A.Rod are staying away from ALL carbs and sugar. Insane, right?
The couple announced their challenge with a professional quality Instagram video of them working out together in a gym. "Join me and Jennifer for a 10-day challenge. No carbs, no sugar. Who's in?" Rodriguez captioned the video, jokingly adding "Someone hide the cookie dough." In addition to clips of the duo shredding calories on the elliptical, doing mean-looking reverse crunches, pulling cable weights and pumping iron — in perfect form, obviously — the video also featured Lopez and Rodriguez busting out a few dance moves.
Lopez called into "TODAY Show" on Friday and detailed the super restrictive diet, and it might be even more hardcore than we thought. "Anything that has sugar and carbs in it, you cannot have," she explained. This includes no fruit and zero starchy-veggies. Ouch. She explained that the point of the diet is to "reset" her body in order to get her "on healthier carbs and healthier things that have sugar in them." She added: "Now when I go back to eating fruit in 10 days, it's going to taste like an ice cream sundae!"
Sponsored Links

Another added bonus of ditching sugar and carbs, according to J.Lo? "You will lose a bunch of pounds on it, you will lose inches because… once you get rid of that sugar and those carbs it just starts coming off," she claimed."Halfway through, five days through, I see a difference already."
Lopez has been offering fans updates on her progress via an Instagram Story, and she seems pretty darn motivated. "So I'm 24 hours in, no sugar, no carbs," Lopez explains during a cardio session. "Learning a lot about what sugar does to the body and you need to stay away from it."
In the next clip, modeling a super cute Snapchat-looking filter, she explains that she is legit starving. "So it turns out that when you don't have sugar and you don't have carbs, you are really, really hungry all of the time," she says. "So we are trying to figure out a lot of really good snacks."
Apparently, Lopez has found a number of healthy items to nosh on during her ten-day diet. These include cucumbers and red pepper, tuna poke, canned tuna with mustard, onion and celery, green beans and yellow peppers, and she even included a photo of her cut-up munchies for a visual.
By day four, Lopez claimed she was "feeling….. a lil better," sharing a makeup-free mirror selfie in which she was looking freakin' phenomenal!
So just how intense is cutting carbs and sugar out of your diet? According to nutritionist Keri Gans, RDN, it's pretty serious business — and not one she recommends getting into. First off, she explains that there is a huge difference between foods with sugar and those with added sugar. And, there are some foods that contain sugar that have serious health benefits.
"Fruit, for example, has naturally occurring sugars and is packed with vitamins and minerals," she explains. However, when it comes to foods with added sugar, the majority of them provide additional calories with no nutritional benefits.
If consumed in high doses, they could be replacing important nutrients your body needs to perform at its best. She also points out that there is some research to support that excessive added sugars may cause inflammation in the body. Therefore, avoiding foods with added sugar could be a good idea, but eliminating sugar altogether, not so much.
As for carbohydrates, she explains that it's almost impossible to avoid eating them in entirety. In fact, she points out that even one serving of veggies contains three grams of carbohydrates — which we totally need.
"Our bodies number one source of fuel is glucose and that comes from the breakdown of carbohydrates," she explains. "I would not advise anyone to eliminate carbohydrates from their diet, it is simply a matter of choosing healthier carbs."
While it's totally safe — and even beneficial — to eliminate processed carbohydrates such as white flour and sugar from your diet, there are others you should be eating every day. According to Gans, these include 100% whole grains, fruits and veggies.
If two of the most health-conscious people in the world are struggling with this challenge, how would the rest of us fare? After all, Lopez's everyday diet is far more regimented than the average bear. Not only does she eat super clean — think lean proteins, lots of veggies and whole grains — but she avoids alcohol and caffeine completely.
Before you attempt to accept Jennifer Lopez and Alex Rodriguez's 10 day no carb, no sugar challenge, we suggest modifying it to include natural sugars and complex carbohydrates, or you might burn out pretty quickly. Eliminating carbs and sugar altogether could leave you feeling "sluggish, irritable, fatigue, perhaps constipated and bloated… and maybe even nauseous!" according to Gans.
You have been warned.
source: Jennifer Lopez's 10 Day Challenge — No Carbs, No Sugar
Sponsored Links