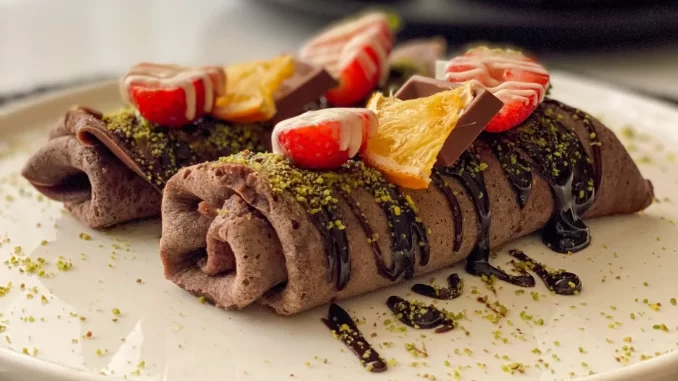 Cocostar Crepe Cake Recipe
Ingredients:
12 crepes (homemade or store-bought)
1 can (400 grams) of sweetened condensed milk
2 cups of desiccated coconut
1/2 cup of melted butter
1/2 cup of chocolate chips
1/2 cup of chopped nuts (optional)
Whipped cream for garnish (optional)
Instructions:
Sponsored Links

In a mixing bowl, combine the desiccated coconut and sweetened condensed milk. Mix well until the coconut is evenly coated. This will be your Cocostar filling.
Take one crepe and spread a thin layer of the Cocostar filling over it. Place another crepe on top and repeat the process until you've used all the crepes, ending with a crepe on top.
Melt the chocolate chips and melted butter together in a microwave or on the stovetop until smooth. Drizzle this chocolate mixture over the top crepe, allowing it to drip down the sides.
Sprinkle chopped nuts (if using) over the melted chocolate for added texture and flavor.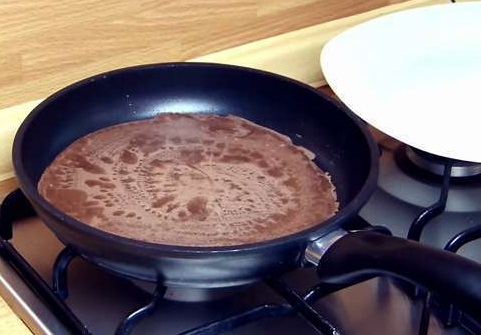 Refrigerate the Cocostar Crepe Cake for at least 2-3 hours, or until the filling has set.
Once set, you can garnish the cake with whipped cream and additional coconut if desired.
Slice and serve your Cocostar Crepe Cake as a delightful dessert.
Enjoy your Cocostar Crepe Cake!
Sponsored Links