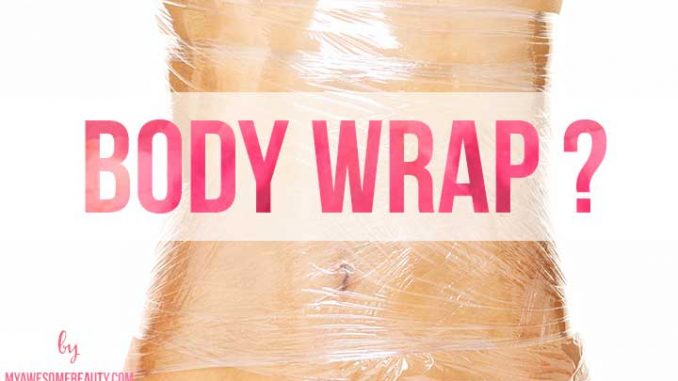 If your goal is to lose weight fast and burn all your belly fat, you need to implement several effective methods. The most effective methods are always, proper dieting plan, cardio exercises, keeping yourself hydrated, be active, and use fat burn body wraps.
Body wraps can get rid of your flab quickly, especially if you are looking for results in a short period. The great part is that you can make minute-made body wraps at home easily. Very similar to sauna treatments, it makes you sweat without moving, also helps flush out toxins and reduce inches from the waist. Please follow our guidelines to make your fat burn body wrap work brilliantly.
Know This Before Using Body Wrap
Must keep yourself hydrated, because body wraps will make you sweat, thereby helping you shrink the fat cells and flush the toxins out. So, it's important to drink at least 3 glasses of water to keep yourself well hydrated.
Try to use organic ingredients to make the body wrap to get the most beneficial results. Many packaged body masks are available in the market but nothing is better than organic remedies when it comes to weight loss.
Sponsored Links

Take a warm shower before applying the body wrap. Also, use a homemade scrub to peel the dead skin, but this is optional.
Homemade Body Wrap Recipe
Ingredients
1-2 tbsp of Dead sea natural clay
One tablespoon of aloe vera gel
One teaspoon Epsom salt
2-3 drops lavender essential oil
One teaspoon honey
2-3 tablespoon rose water
How To Prepare And Apply
Mix all the ingredients in a bowl.
Apply a thin layer of the mix on the parts where you want to remove the cellulite or extra flab
Always put a little bit of the mix on the desired spots and wrap it with some plastic wrap. Know that applying the mask all over the desired place and wrapping it later sometimes is a difficult task.
Step 4 – Wrap the areas with plastic.  Make sure you wrap the plastic layers not too tightly as that may leave a scar on the skin. For a complete treatment, we suggest wrapping the upper body on day one and then wrap the lower body on a day two to make the process more comfortable.
Step 5 – Now, you have to chill and let the wrap do its part. Keep the wrap for 60 mins. By this time, you should start sweating. You can cover the wrapped section with a towel for higher temperature and optimize the effect.
Step 6 – After 60 minutes, unwrap it. Remove the plastic wrap carefully and then take a shower to wipe off the mask mix.
Step 7 – On the end, you need to moisturize your skin with some moisturizer. You can also apply stretch mark reducing creams, coconut oil or regular moisturizers.
There you go, simple as that. We suggest repeating this process no more than twice a week, to avoid possible skin problems. To speed up your fat burn process don't forget to do cardio exercises,drink enough water, follow weight loss diet plan, and takefat burn drinks. If you like our article, please share it with your friends and family on Pinterest.
source: AMAZING DIY FAT BURN BODY WRAP
Sponsored Links