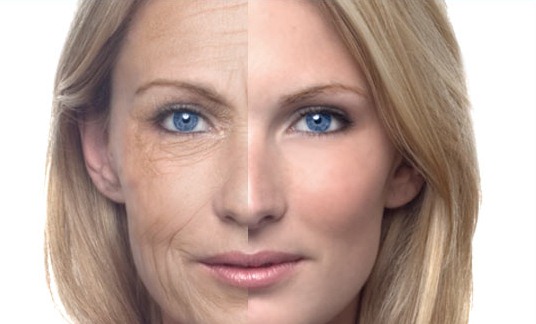 As the age increases with the passage of time, the skin begins losing its spring and wrinkles start appearing on our skin, which is a thing to be concerned about. But calm down! These simple and easy home medications may help one to deal with or at least reduce the wrinkles to some extent
Be in favor of mild skin care products or natural products since chemicals do more damage to the skin
Prevent your skin from extreme exposure to the sun as it causes wrinkles. Avoid moving out in the afternoons when the sun is very strong from 12 p.m. to 3 p.m. put on sunglasses or a wide brimmed hat, if you cannot avoid going out at that time.
Home remedies to prevent wrinkles
Sponsored Links

Massage your skin with olive oil or pure coconut oil frequently to avoid wrinkles. Don't touch the soap that day; rather use bengal gram flour (besan) to wash your body
Massaging pure sesame seed oil combined with equal quantities of almond oil also averts wrinkles
Massaging face with apricot kernel oil moisturizes the skin and decelerates the aging process
Stir in milk cream with a few drops of lemon juice and apply to your skin, 20 minutes prior bath. Then take shower with luke warm water. If followed constantly for a month, you're likely to witness positive results on your skin. Dry skin is more inclined to wrinkles, so keep your skin moisturized and hydrated. Stay away from soap often.
Eggs and wrinkles
Apply egg white on the wrinkled portion of the skin and rinse it off after it dries with warm water. Application of this home remedy is very effective over the fine lines under the eye. Within a span of few days, you will find the lines diminishing.
Combine together egg white, rose water and glycerin and use it as a face pack once or twice a week.
Ginger in reducing wrinkles
Intake ½ a tsp of ginger paste in the morning together with a tsp of honey as it is an effective home remedy for wrinkles
Another option-Rinse ginger well, pat dry, peel the skin and slice it into round shape. Dry it in the shade. Afterwards, immerse it in honey and bottle it. Have 2 pieces every day in the morning to have a youthful look. Make this preparation weekly as it tends to get spoiled soon.
Diet and exercise
Have green tea, almonds, olive oil, and fenugreek in your diet as they are rich in antioxidants and delay the aging process. Exercise constantly to enhance blood circulation.
Articulate the words 'E' (smile widely) and 'O' (pretend to whistle) to avoid wrinkles. Do this for about 10-15 times, twice or thrice a day
Stay away from alcohol and smoking
And finally, follow a balanced & healthy diet, avoid strong sunlight, have a good sleep and be happy always to keep wrinkles away.
source: Home Remedies To Get Rid Of Wrinkles On The Face Naturally
Sponsored Links