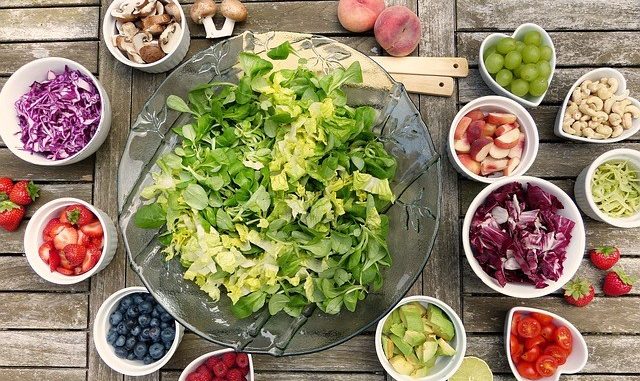 Clean eating means embracing whole foods, skipping on processed foods, and removing all the unnecessary fats, carbs, and sugar from your daily eating habits.
Making the decision to eat clean is a very smart one. For one, you'll only be eating foods that will nourish your body. Also, by staying away from processed foods you eliminate the effects they cause such as sluggishness, hormone disruption, and excess fat.
And with it being a decision and not a diet, there is room for wiggle.
"Enjoying an ice cream cone or a slice of birthday cake doesn't make you a bad person or 'unclean,'" says Tina Gowin Carlucci, R.D.N., a wellness consultant and dietitian. "But focusing on the basics- vegetables, fruits, whole grains, lean proteins, and plant-based fats- gives your body the nutrients that it needs and helps you feel your best."
You will feel better, and chances are you'll look better. Remember when you're good to your body, it's good to you!
Sponsored Links

Here are 23 deliciously, satisfying snacks for a clean eating lifestyle!
Fruits for Clean Eating
Fresh fruits are vital to any healthy diet. They contains tons of antioxidants and vitamins that your body needs for optimal wellness and function.
And one of the best benefits of eating fruit as a snack is it only takes a small portion to make a satisfying treat between meals!
Eating fruits daily will:
Boost your immune system
Provide you with natural energy
Regulate your digestive system with fiber
Fight free radicals that cause cancer
Fruits
Apples
Bananas
Grapefruits
Berries
Peaches
Pomegranates
Pineapples
Mango
Kiwi
Oranges
Vegetables for Clean Eating
Vegetables are also vital foods for clean eating.
They are a primary source of essential nutrients such as potassium, fiber, folic acid and Vitamins A,C, and E.
Eating vegetables daily will offer the same benefits as fruits plus:
serve as a fat and cholesterol free snack
lower heart disease risk
lower risk of Type 2 diabetes
Vegetables
Avocado on wheat toast
Carrots and Hummus
Celery and Hummus
Asparagus (oven roasted is soo good!)
Tomato and Cucumber salad (balsamic vinaigrette, anyone?)
Sweet potato chips
Brussel sprouts (roasted)
Broccoli (sauteed is yummy!
Nuts for Clean Eating
Nuts also make great snacks because they're light but packed with nutrition!
They're a great source of Vitamin E, fiber, protein, magnesium, and healthy fats such as omega-3 and omega-6 polyunsaturated fats.
However, nuts such as Brazil and pine do contain relatively high amounts of saturated fats so you may want to avoid these.
A general serving of nuts is about 1 ounce. The number of actual nuts would differ on the size, with more for the smaller sized and less for larger nuts.
Nuts
Walnuts
Almonds
Pistachios
Cashews
Pecans
These 23 snacks for clean eating will truly nourish your body, help to keep you feeling in tip top shape, and can be eaten in 5 minutes or less!
Pin to share this article!
Sponsored Links