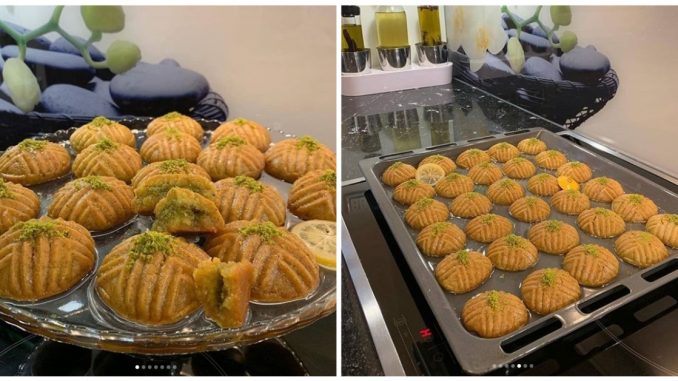 Ingredients:
125 gr softened butter
1 teaglass yogurt (she used a 125ml sized one)
1 teaglass oil
1 glass semolina (250 ml waterglass)
1 egg, 1 tbsp vinegar
1 packet vanilla sugar
Half packet baking powder
2 tbsp pistachio paste
3.5 glasses flour (add carefully, you need a soft dough)
Syrup:
3 glasses sugar
3.5 glasses water
1 slice of lemon
Cook the syrup for 14 minutes on medium heat.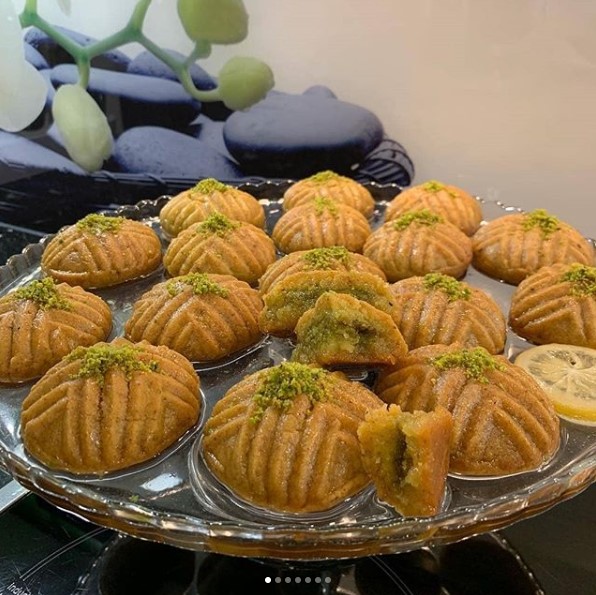 Direction:
Sponsored Links

Mix butter, oil, egg, semolina, yogurt, baking powder, vanilla, vinegar and pistachio paste together. Add flour and prepare a nonsticky and soft dough.
Divide dough into small portions (a little bigger than a walnut), shape them with mold then arrange on the baking sheet with parchment paper.
You can use additional pistachio paste as a filling for te dessert too if you want of course. Bake the dessert at 180 degrees celcius in the preheated oven until goldenbrown.
Meanwhile, cook the syrup in a pot. Add everything at once and cook for 13-15 minutes then let the syrup to cool in room temperature.
Let the hot dessert rest for two minutes after taking it out of the oven then pour the lukewarm syrup all over it.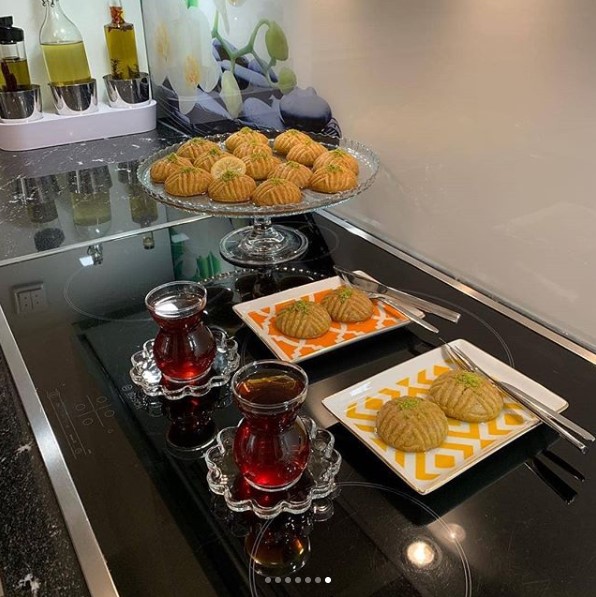 Wait for 15 minutes then turn them over so the other side can absorb the syrup too. Serve the dessert once it is completely cooled. .
If you do not have a mold, you can use lemon squeezer instead.
Source: instagram.com/nerminyazilitas
Sponsored Links