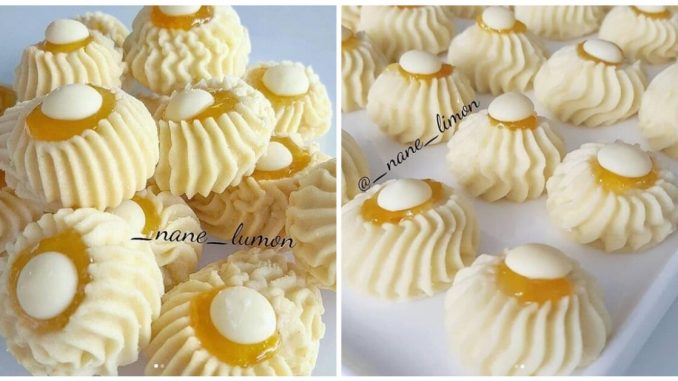 Ingredients:
250 gr butter in room temperature
1/2 glasses oil
1 glass powdered sugar
1 egg
1.5 glasses starch
1 packet vanilla sugar
1 tsp baking powder (optional), about 3 glasses flour (add more if necessary).
Topping:
Apricot marmelade or jam. .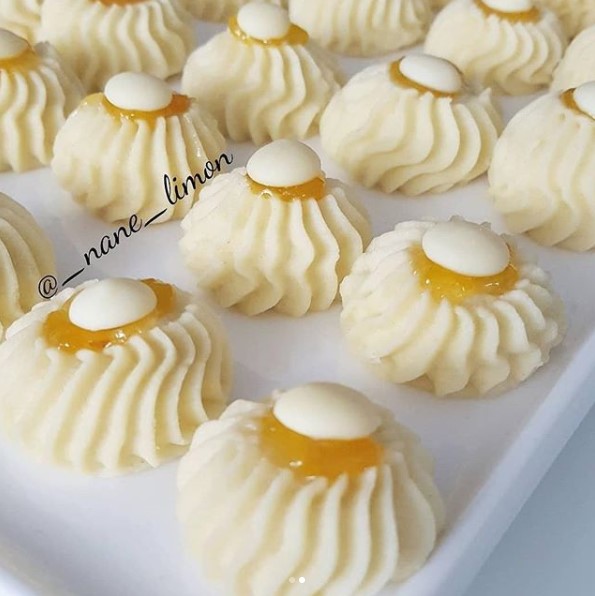 Direction:
Put all ingredients except the flour and baking powder in a bowl. Mix to combine then add flour and baking powder.
Sponsored Links

Add the last glass of flour gradually and prepare a soft but nonsticky dough. Shape the cookies in any form you want.
Bake in the oven at 170 degrees celcius for 15 minutes. Use apricot jam or marmelade as topping.
She additonally used white chocolate chips for decoration.
Source: instagram.com/_nane_limon
Sponsored Links